Backsplash Tile
For those who love instant gratification, we can work wonders with your tired, old walls. A customized tile backsplash can make all the difference when it's time to make the change from time-worn to trendy. At West Point Carpet One Floor & Home, our onsite tile experts and installation specialists can help you create the perfect tile backsplash. A quick and dramatic update for your kitchen or bathroom, your new backsplash presents a polished alternative to paint or wallpaper, while allowing your true colors to keep shining on.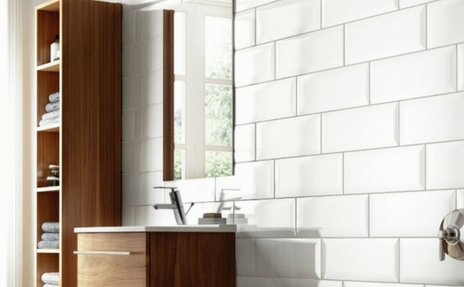 Create a Custom Backsplash
Is your signature style trendy or timeless? Regardless of your space and tastes, there are hundreds of tile possibilities to meet all your requirements. Since any tile made for flooring can also be fitted to your wall, the sky's the limit when it's time to create your custom tile backsplash. Using ceramic, glass, metal, porcelain, or any other type of tile, we can help you transition your space from drab to dramatic.
Durable Protection
Tile is a natural fit for the kitchen or bathroom, since it's a highly effective barrier against things like cooking splatters or soap splashes. Regardless of the source, your tile can quickly be wiped clean and will stay pristine for generations. Wall stains won't ever ruin your day when you have a tile backsplash.
Easy to Maintain
Whether on your floors or on your walls, tile is extremely easy to keep up with. It is so simple to care for and, in the rare event that a single tile sustains cracking or damage, replacing individual tiles is a whole lot easier than repainting an entire wall or room.